Registration closing soon...don't miss out!
Closing date: 1st August 2014
NZOIA is pleased to announce that the 2014 Symposium will hosted by St. Pauls Tihoi Venture School! The NZOIA National Training Symposium aims to encourage the continual professional development of our 'on-the-ground' instructors and has a practical focus. The Symposium combines Refresher Workshops to meet instructor revalidation requirements and a smorgasboard of interesting, stimulating and challenging Training Workshops. It is a forum to network, upskill, train and revalidate NZOIA qualifications. People come from all over to attend the Symposium, including overseas. One factor that makes the Symposium such a great event is that everyone has at least one thing in common - a love for the outdoors, making this a super fun and exciting time for all. Want to get in touch with Symposium attendees prior to the Symposium? Try contacting them though our facebook page.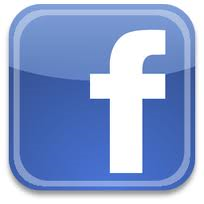 _____________________________________________________________________________________________________________________________
When is it? Dates...
The Symposium starts the evening of Thursday 25th September and finishes 12.30pm (ish) on Sunday the 28th September.
The Assessor's Conference is on the 25th September, and if you are a new assessor, the Assessors Training is on the 24th September.

Registration closes on the 1st August 2014 - this is a popular event so get in quick, spaces are limited!
_____________________________________________________________________________________________________________________________
The Venue
Tihoi Venture School is able to cater and accommodate 150+ people, has easy access to equipment, fantastic supporting staff and is able to provide transport to and from venues. Nine student houses, a dining hall, classrooms and staff accommodation are nestled on the eastern edge of the Pureora Forest park, with Lake Taupo, local rivers and the mountains of the Central North Island all in close proximity.

_____________________________________________________________________________________________________________________________
Registration Options
One of the factors that makes the Symposium such a success is having a group of likeminded and fun people together at the same venue. We encourage to people to enrol in full registration (accommodation, meals, Saturday night function) however if you need to stay offsite, there is a non-residential rate available.
Full Registration | Residential
Everything in one easy package! Full registration includes all accommodation & meals from Thursday evening up to and including Sunday lunch, the Saturday night social function, and Refresher/Training Workshops. (Please note, for dinner/breakfast you will need to be able to attend the scheduled meal times - meals will not be saved if you are late).
This year, there are 2 options available full registration:
1. Bed: Tihoi has individual houses for accommodation. Each house has 3 bedrooms with 2-3 beds in each room. There is a toilet, shower, kitchen, woodfire stove, dining area & porch. Beds are limited so get in quick! (To help keep costs down we will not be employing cleaners - you will need to leave the place how you found it).
2. Camping: Campers will bring their own tent and set-up in a designated area at the school. There are communal toilets and showers for use.
Registration | Non-Residential
An option for people who are staying off-site and want to sort out their own food, non- residential registration includes Training and/or Refresher Workshops on the Friday & Saturday.
Saturday Night Dinner & Social Function only
Can't make the whole Symposium but want to catch up with some people over dinner, watch the NZOIA awards ceremony and have a bit of a dance on the Saturday night? Then give us $50 and we'll give you a glass of bubbles, dinner & dessert and the opportunity to have a great time on the d-floor or chat the night away with your buddies.
Pricing

How do I Register?
Registration for the 2014 is an online process thanks to the use of ActiveReg online. This makes it easy for people to submit all their online, without having to scan/fax/post anything in. It also allows to you to sign back into your registration change your preferences, contact details and select training workshops (once I put them on there!) without having to contact NZOIA. When you go through the registration process you can choose to pay online with your credit card, or select another payment method such as direct credit, cheque or request an invoice. You will need to choose a password - it will need to be one of those annoying one's that require a minimum of 8 characters, and a mixture of uppercase & lowercase letters and a number. I intensely dislike those passwords too, but how about Symposium2014? Symp2014? Sympos14? 2014Symposium? You get the idea...

Fees Refund Policy
Your registration fees do not cover the full cost of the event, NZOIA absorbs over 40% of the cost for the Symposium.
When a participant withdraws:
- Before the event closing date (i.e. before the 1st August): NZOIA will deduct a $50 administration fee, the balance can then be refunded or transferred to another event.
- After the closing date: The fee is NON-REFUNDABLE. It is transferable (minus a $50 administration fee) under exceptional circumstances (e.g. bereavement, medical reasons), medical certificates/other evidence may be required.
- Fees for missed meals / late arrivals / early departures will not be refunded.
_____________________________________________________________________________________________________________________________
The Programme
Check out the latest draft of our Symposium Programme Here
Refresher Workshops
Need to revalidate an NZOIA Qualification? Then sign up for a Refresher Workshop at the Symposium. The Refresher Workshop fees are already included in your Symposium fee, however you will need to submit a separate application through the NZOIA course calendar feature to attend. Click here for more details on how to do this. There are limited places available for Refresher Workshops and Symposium Attendess will have priority. Please remember that you need to make payment to secure your place and it is first in first served.
Training Workshops
There are a variety of Training Workshops offered at the Symposium - we try to have something for everyone - bushies, rockies and water babies. The Training Workshop programme will be released at a later date and registrants can sign up for workshops using the online registration form. Whilst things are yet to be finalised, some of the possible Training Workshops/presentations include:

- Non-paddling Canoe Skills (poling, snubbing, lining & tracking)
- Teaching the skills of climbing movement
- River Rescue Skills
- Jungle Training (sleeping in hammocks, preparing campsites, how to deal with snakes, leeches etc. Great for those thinking of instructing or recreating overseas.
- Paddling to the Maori Rock Carvings and connecting with the business of conflict/cooperation with local iwi and commercial adventure tourism.
- Outdoor cooking
- Sustainable Mountain Biking
- Safety Management Plans for Sole Operators
- Integrating Environmental Studies into Outdoor Programmes
- Aerial Skills
- Mountain Bike Skills Session
- Emergency Communications Device Update
- Unaccompanied Students - risks, benefits and current practice. An interactive session.
NZOIA is looking for people to facilitate Training Workshops for 2014. If you have some expert skills related to the outdoors, or there is something you are passionate about, then why not challenge yourself to present a full-day or half-day workshop? Click Here for more information.
To see what happened at last year's Symposium, check out the 2013 Programme.
_____________________________________________________________________________________________________________________________
Getting There
St. Paul's Collegiate Tihoi Venture School is nestled into the Eastern edge of Pureora Forest Park, Tihoi Mill Road, off State Highway 32.
Drive
Google Maps has the school located in the wrong place, however if you follow the google directions you will probably end up at the Tihoi Tavern and they would set you on the right road. To find the location of Tihoi Venture School on google maps, simply type 'Tihoi,Waikato' in the search bar
From the North…
Find your way onto State Highway 32, either from the Whakamaru end or via Taupo. Drive south until you see the Tavern on your right, Tihoi Mill Road is 1km past the Tavern on your right.
From the South…
Find your way onto State Highway 32, either from Turangi/Tokaanu or Taumarunui. Once on SH32 Drive north for about 30mins (37km), Tihoi Mill Road is on your left. If you get to the Tavern you have gone 1km too far.
Fly
Taupo & Rotorua are the closest airports. Taupo Airport is approximately 45min drive and Rotorua is approximately and 1hr15 mins. There will be shuttles available from both airports – see timetable and information below.
Shuttles
Shuttles will be run to/from both airports - $20 each way. To use the shuttles you will need to pre-book, this is part of your registration.
Please note:
- If a shuttle has no one booked on it, it will be cancelled.
- If you book a shuttle, please don't change your mind at the last minute (e.g. the day before or once you get to the airport!), the shuttle logistics will have already been arranged and the driver will be waiting for you!

_____________________________________________________________________________________________________________________________
Equipment
We understand that you may not be able to bring all your favourite outdoor gear with you when travelling.Tihoi has some equipment/gear available and we may be able to source other gear to use as well. The cost (if any) will be minimal to cover wear and tear. Should you need to borrow equipment, this will need to be organised prior to the Symposium - we give you notice closer to the time.