The Art of Kayaking film...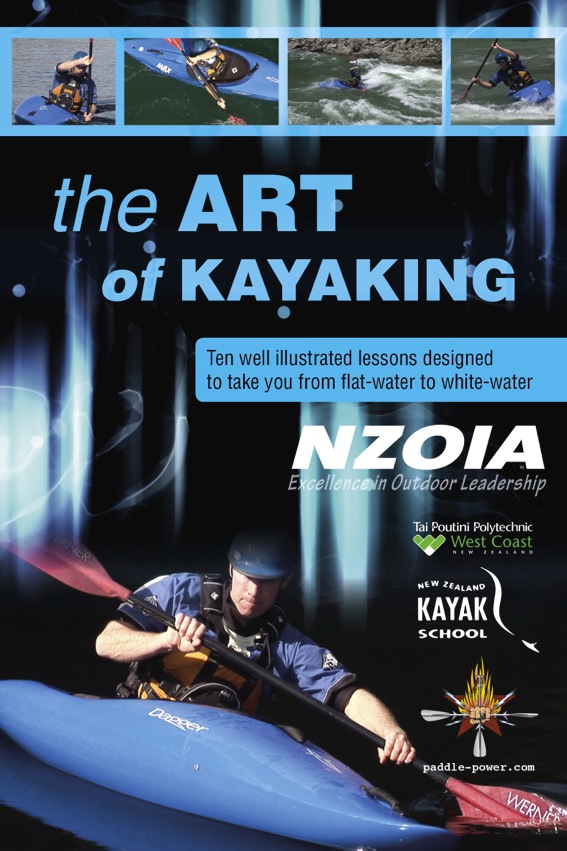 Learning to paddle white-water is a great challenge. The lifetime rewards that come from working with the river, and not against it, more than repay the efforts of learning to kayak using good technique.
This film is designed to clearly show what good kayaking technique looks like. Although not designed as a 'complete beginner's guide' this film is a powerful tool for beginners right through to advanced paddlers or as a teaching aid for instructors. 
The film comprises ten clearly illustrated drills that will help anyone improve their kayaking technique. All kayakers develop their own unique style and professional instructors will add their own unique flavour to lessons, but the basic drills shown in this film will form a solid base from which to explore many other techniques and styles of kayaking. Key ideas are repeated and movement patters are illustrated clearly with high quality video both in slow-motion and realtime. Enjoy!
To purchase this film, you will need to create a free vimeo account. 
Prices on Vimeo are given in USD, approximate NZD prices given below.

Public - Download - $22.00USD (approx $30NZD)
Public - Rent/Stream (30 days) - $6.50USD (approx $9NZD)

NZOIA Member - Download - $13.00USD (approx $18NZD)
NZOIA Member - Rent/Stream - (3 months) $6.50USD (approx $9NZD)

To access your NZOIA Member discount - sign into your member profile and the top right of this page and CLICK HERE.
We now have hard copies available for organisations to hold in the library/resource collections. Contact This email address is being protected from spambots. You need JavaScript enabled to view it.  for details.