Rope Rescue & Rigging Guide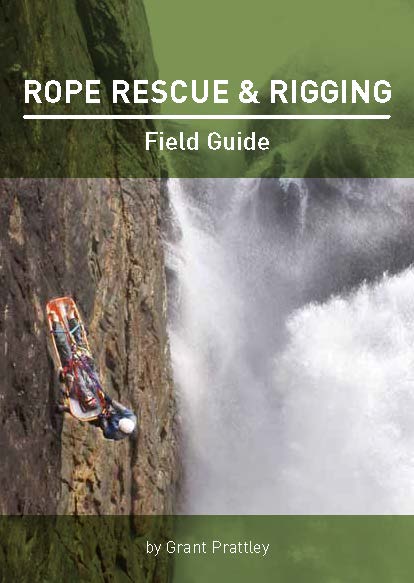 written by Grant Prattley
Great Member Price - postage included!
Grant has been professionally involved in rescue since the early 90s initially in ski patrol and then for 14 years in the Aoraki / Mt Cook Mountain Rescue Team.
He has expanded his skills and experience to include expertise in the caving, canyoning and industrial environments.
He loves to share his knowledge as a trainer and each year spreads the word all over the world.
The Rope Rescue & Rigging Field Guide provides easy to reference practical reminders on essential field techniques for training and responding to rope rescue incidents.
The Field Guide is aimed at rescuers working in the back country and remote areas as well as off road and industrial situations.
This Field Guide contains only overview information on technical rescue systems and is therefore not a complete reference. It is designed to be used by competent operators who have
undertaken rope rescue training with a qualified instructor.
ROPE RESCUE & RIGGING Field Guide available now!
The Guide has an RRP of $40 but NZOIA members can get their copy for $35 INCLUDING postage and handling!
To get your copy: Log into your NZOIA profile (top right of page), then hover over the 'Payments' tab on the red horizontal menu, look for the 'Member Only' option.
If you would prefer to pay by bank deposit, ensure you reference your payment using the code: RRFG and deposit into 12-3223-0130359-00

Actual Size: 10.5cm x 15cm
Rip Resistant Waterproof Pages
Flip Book Style
(121 Pages)