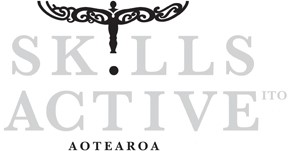 NZQA Pathways - Get qualified with NZOIA and Skills Active
NZOIA Leader and Instructor candidates can now earn a New Zealand National Qualification, concurrently with their NZOIA qualification for FREE! This can also be done retrospectively, however you will need to cover your NZQA registration fee of $200 + GST.
Which qualifications can be cross credited?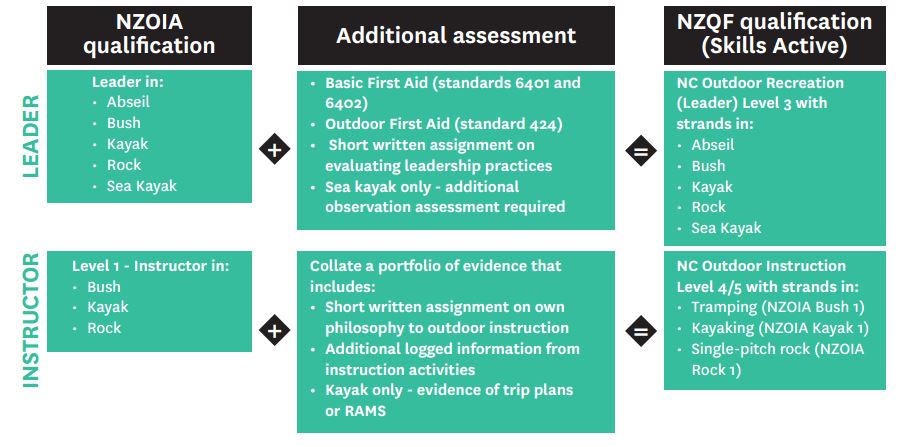 Note: Skills Active and NZOIA are working towards aligning all qualifications, so if your qualification is not listed here, watch this space!
How to apply?
1. Complete the Training Agreement - Download here 
2. Complete the 'Assessment Process' booklet applicable to your qualification:  
Yet to sit your assessment? Print off the Attestation, Credit Reporting & Logbook Verification forms and take along to your assessment for the assessor to sign off. 
Applying retrospectively? NZOIA will arrange for these forms to to be completed by a NZOIA/Skills Active assessor but you will need to submit a current logbook.
3. Submit all completed documents and tasks to NZOIA via email along with a copy of ID ( This e-mail address is being protected from spambots. You need JavaScript enabled to view it. )
New Zealand Apprenticeship
Have you considered doing a New Zealand Apprenticeship in Outdoor Recreation? Eligible apprentices may be able to access a subsidy of up to $1,000, reimbursing you for professional development costs, such as your NZOIA assessment fees!! Contact your local Skills Active learning support advisor to find out more.
Feel free to get in touch if you have any questions at all about this process. 
Ph: 03 5390509 or This e-mail address is being protected from spambots. You need JavaScript enabled to view it.