Regions
The list of regions for both membership registration and the logbook facility are limited. This is because having too many regions would make for less effective aggregated data, e.g. some people may work in the same part of NZ but list it under a different name such as 'Central North Island' vs. 'Tongariro Plateau'. Keeping the region options limited makes for more accurate data analysis. Within the logbook function there is also a LOCATION field - this is a free text field and therefore you can enter what you like here.
Here is a diagram of NZ and how the regions are divided: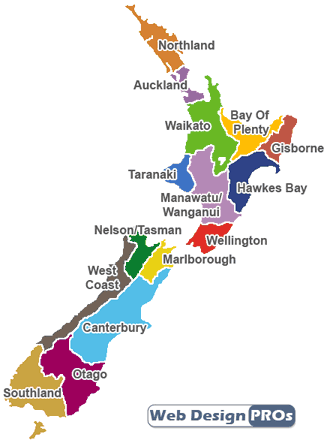 Rope Rescue & Rigging Guide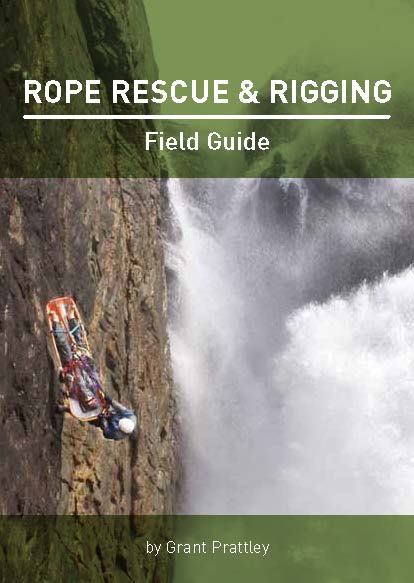 written by Grant Prattley
Great Member Price - postage included!
Grant has been professionally involved in rescue since the early 90s initially in ski patrol and then for 14 years in the Aoraki / Mt Cook Mountain Rescue Team.
He has expanded his skills and experience to include expertise in the caving, canyoning and industrial environments.
He loves to share his knowledge as a trainer and each year spreads the word all over the world.
The Rope Rescue & Rigging Field Guide provides easy to reference practical reminders on essential field techniques for training and responding to rope rescue incidents.
The Field Guide is aimed at rescuers working in the back country and remote areas as well as off road and industrial situations.
This Field Guide contains only overview information on technical rescue systems and is therefore not a complete reference. It is designed to be used by competent operators who have
undertaken rope rescue training with a qualified instructor.
ROPE RESCUE & RIGGING Field Guide available now!
The Guide has an RRP of $40 but NZOIA members can get their copy for $35 INCLUDING postage and handling!
To get your copy: Log into your NZOIA profile (top right of page), then hover over the 'Payments' tab on the red horizontal menu, look for the 'Member Only' option.
If you would prefer to pay by bank deposit, ensure you reference your payment using the code: RRFG and deposit into 12-3223-0130359-00

Actual Size: 10.5cm x 15cm
Rip Resistant Waterproof Pages
Flip Book Style
(121 Pages)
NZOIA Name and Logo Guidelines
The NZOIA name and logos are trademarked.
NZOIA Standard Logo:

The standard NZOIA logo is only to be used by NZOIA and other members or organisations for the reference to, or marketing of NZOIA.
Promotion:
To promote yourself or your organisation as an NZOIA member or advertise that you are NZOIA qualified/registered or have NZOIA qualified/registered staff, please use the following logos and guidelines.
Guidelines:
You can:
say that you are a NZOIA member or are a NZOIA qualified instructor/guide/assessor if you are registered and use the applicable NZOIA logo

say that your staff are NZOIA members or are NZOIA qualified instructors/guides/assessors if they are registered and use the applicable logo next to their name

say that your organisation is an Affiliated Member of NZOIA if you have current Affiliated Membership and working towards qualifying your staff
You may not:
modify the logo in any way other than changing the size. The wording must still be readable.

use the name or logo if you're not a Full Member (with valid registered and revalidated qualifications), or do not employ NZOIA registered staff, or are not an Affiliated Member.

give the impression that you or your employees are qualified when you do not hold current qualifications/registration

advertise yourself as NZOIA qualified/registered if your qualification has expired or is on hold
NZOIA Registered Instructor / NZOIA Registered Guide:

Only current NZOIA members (with valid registered and revalidated qualifications) are entitled to describe themselves as a NZOIA qualified/registered Instructor or Guide. They can use the NZOIA Registered Instructor/Guide logo as per the guidelines above. Organisations whose instructing/guiding staff have valid registered and revalidated NZOIA qualifications may also use the NZOIA Registered Instructor/Guide logo next to individual staff names as per the guidelines.
NZOIA Registered Assessor

Only current NZOIA Registered Assessors may use the above logo as per the guidelines above.
NZOIA Affiliated Member:

Only current Affiliated Members who have NZOIA qualified staff or are working towards this may say they are a NZOIA Affiliated Member and use the NZOIA Affiliated logo as per the guidelines above.
NZOIA Associate Member:

Only current Associate Members may use the above logo as per the guidelines above.
Please let us know of people who promote themselves as NZOIA members or NZOIA qualified when they're not. We will follow up with them
Website Use
Where the NZOIA logo is to be used on a member's website, the member will provide a 'link' to the NZOIA website (www.nzoia.org.nz), either directly from the NZOIA logo on the member's website, or from a links list on the member's website.
We encourage Full Members with valid (registered and revalidated) qualifications to use the name and logo for promotional purposes. The logo can be downloaded by clicking on the applicable logo above. Please ensure the NZOIA logo you use is current.

If you're unsure about how to use the name or logo in your particular situation, please email This e-mail address is being protected from spambots. You need JavaScript enabled to view it.
Crisis Support
NZOIA supports members in a crisis, e.g. a serious harm event or death, even if it appears an accident may have involved an error of judgement. Please contact the Operations or Business Manager for assistance.
- Personal strategies
We also encourage members to develop strategies for themselves in dealing with crises.
Some questions that may be useful are:
• Who will inform the media, the employer, friends and family, and how?
• What sort of reporting will be necessary and who will do this?
• Is counselling required and who will provide it?
• What strategies will be required to deal with other participants in the group?
• How can the situation be debriefed and who will do this?
- Media contact
We recommend an "Unable to comment" response from all NZOIA members, at least until you're aware of all the circumstances surrounding an accident.
NZOIA Administration Assistant Job
The New Zealand Outdoors Instructors Association (NZOIA) is a membership based association that provides training, qualifications and registration for instructors and guides in activities such as kayaking, tramping and rock climbing.
An administration assistant required for 16 hours per week to join the NZOIA team in their Nelson office. This is a 2 month Contract for Service beginning on the 1 May 2013 and concluding on the 30 June 2013. The position will be reviewed at the end of June subject to funding availability. The ideal applicant will be computer savvy, show attention to detail and be efficient at completing tasks. The applicant will need to be living in Nelson and happy to work flexible hours. An active interest in recreational outdoor activities is desirable as an aid to understanding the business and connecting knowledgeably with the members.
The Administration Assistant position is a general administrative role within the NZOIA office. The purpose of the role is to assist the Programme and Membership Manager. As such the role involves a range of duties and a high degree of flexibility is required.
NZOIA is a small organisation with limited resources. The Administration Assistant needs to fit within this environment and be comfortable working closely with the Programme and Membership Manager, Chief Executive and other staff, working diligently and proactively to support the overall team effort. NZOIA is both a dynamic and rapidly growing organisation that requires adaptability and flexibility within roles and a positive approach to change.
For further information contact Penny Holland at: This e-mail address is being protected from spambots. You need JavaScript enabled to view it. "> This e-mail address is being protected from spambots. You need JavaScript enabled to view it.
Applications due to Penny Holland by: 15 April 2013